Fortnite Season 5 is still over a week away, but speculation is at a high following the rocket's launch yesterday. Check out video clips from the big event.
The countdown to Fortnite Battle Royale Season 5 has kicked off with a bang – or rather, a rocket launch. With yesterday's first-ever, one-time in-game event, players witness the rocket inside of the lair above Snobby Shores blast off and zip across the sky before ultimately leaving a massive tear in the shield sky and potentially opening an interdimensional rift.
After appearing to target Tilted Towers, a portal/rift opened up and caused the rocket to change directions. After zooming across the map for a few seconds, another portal/rift opened and sent it back into space. On the way, it left a massive tear in the sky. Part of the rocket can be found in Anarchy Acres while a mysterious portal/rift is located near Lonely Lodge. Check out some clips:
Well played @fortnite well played. pic.twitter.com/aZeLYYwMuq

— Ninja (@Ninja) June 30, 2018
Fortnite's rocket has officially launched and now the game will never be the same…🚀https://t.co/zxFi3h2G1q pic.twitter.com/nsgCpb8d0e

— IGN (@IGN) June 30, 2018
FULL FORTNITE ROCKET LAUNCH pic.twitter.com/x66yrl6LmQ

— TmarTn (@TmarTn) June 30, 2018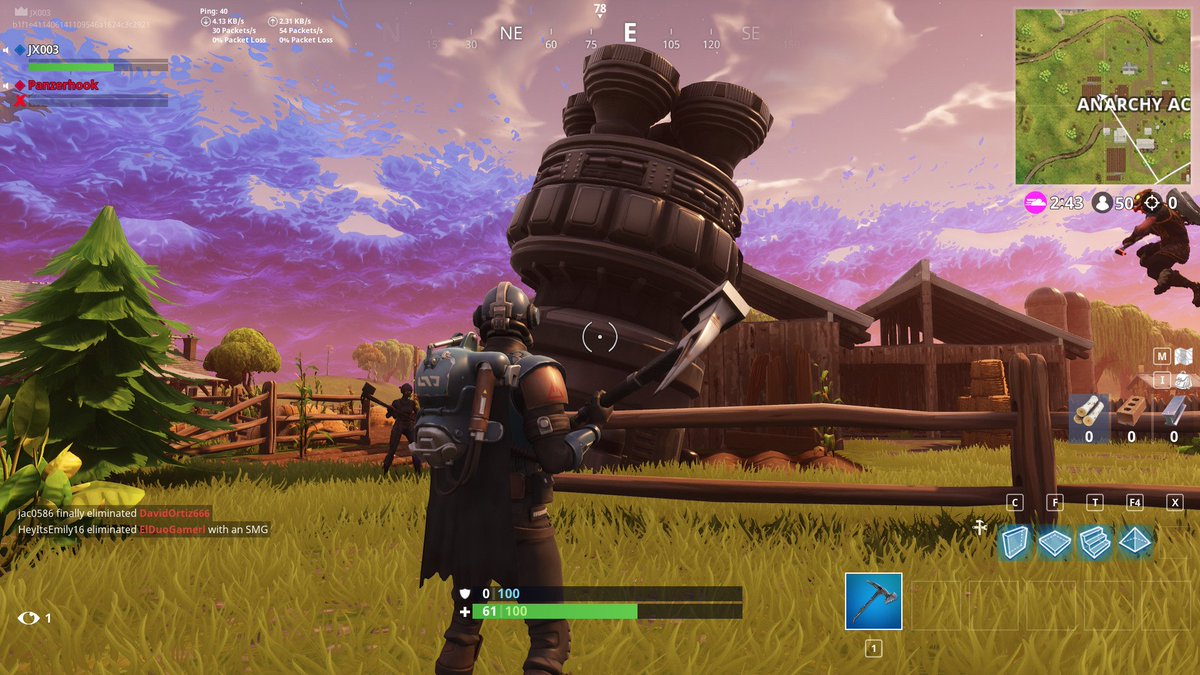 A portal/rift of some sort has appeared at the entrance of Lonely Lodge… pic.twitter.com/2Twma3GVBL

— Fortnite News • FortniteINTEL.com (@FortniteBR) June 30, 2018
Obviously, we don't quite know what any of this means right now, but clearly, something big is going to happen when Fortnite Battle Royale Season 5 begins on July 12. Some have speculated that the rifts could serve as some sort of teleportation device if you need to quickly get across the map (as opposed to making the long, annoying trek) if the circle closes super far away.
Let us know your thoughts on the rocket's launch and what you think will happen in Fortnite Battle Royale's Season 5.